Welcome to HD Land Clearing
We sell, rent, and support the industry's highest quality new and used land clearing equipment. Whether you're a contractor, owner-operator, government entity or land owner, our dealership provides peace of mind that your equipment is being taken care of by trained professionals. Count on HD Clearing Equipment to help you get the job done right – anywhere in the continental US – on time and on budget.
With our extensive knowledge in forestry equipment, farming, and operating machinery we've got you covered!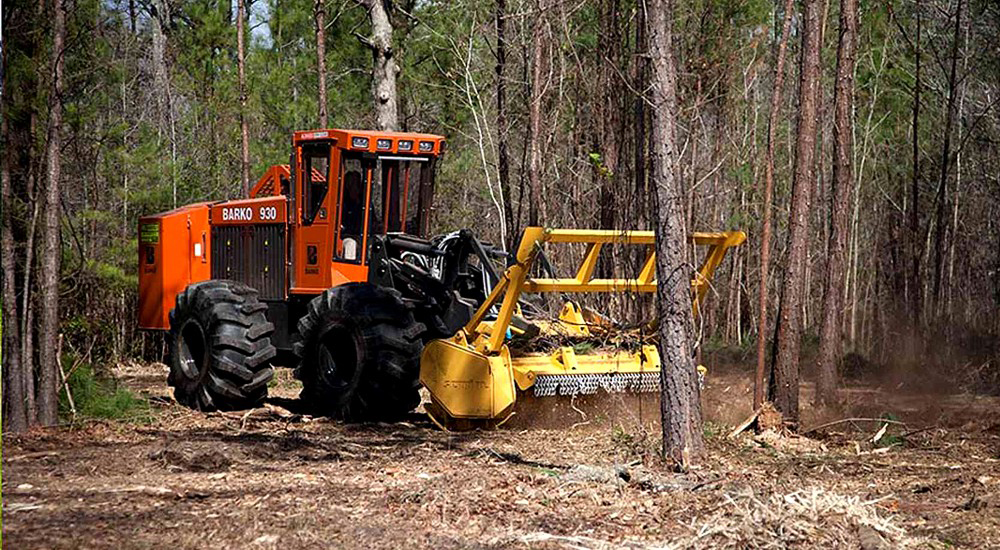 Industrial Wheeled Tractors
When it comes to land clearing, right-of-way maintenance and site prep work, Barko industrial tractors don't just give you more power. They give you more power exactly where you need it — no other product delivers nearly as much hydraulic horsepower to the attachment.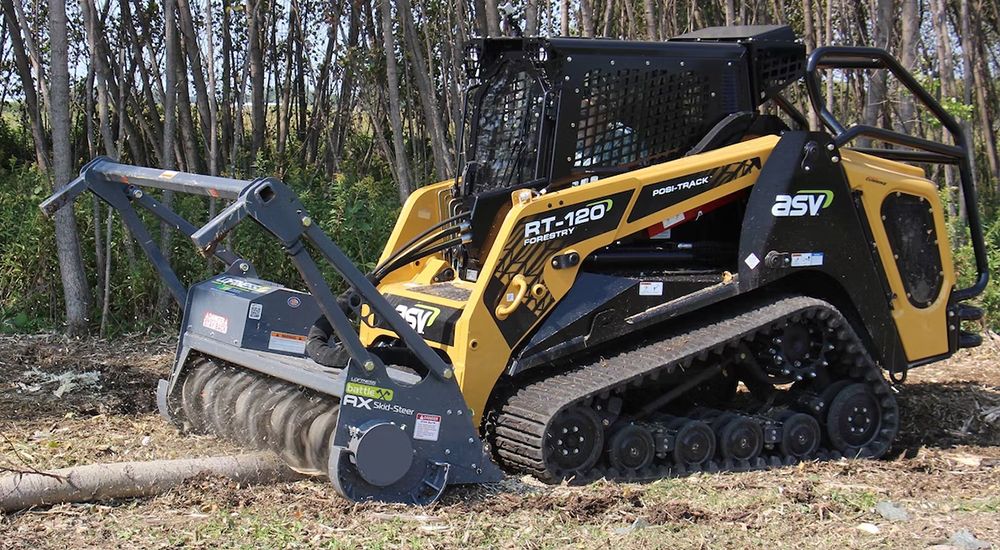 Loftness Flail Mowers and Mulching Heads
Loftness flail mowers have earned a strong reputation for innovative design, performance, durability and superior customer support. As an employee owned company, each person that works at Loftness stands behind the design, construction and performance of their products. Loftness flail mowers aren't designed for light use. They're built for some of the toughest conditions, including thick grass, tall weeds and small brush. They offer models to add versatility to your existing skid steer, compact track loader or tractor.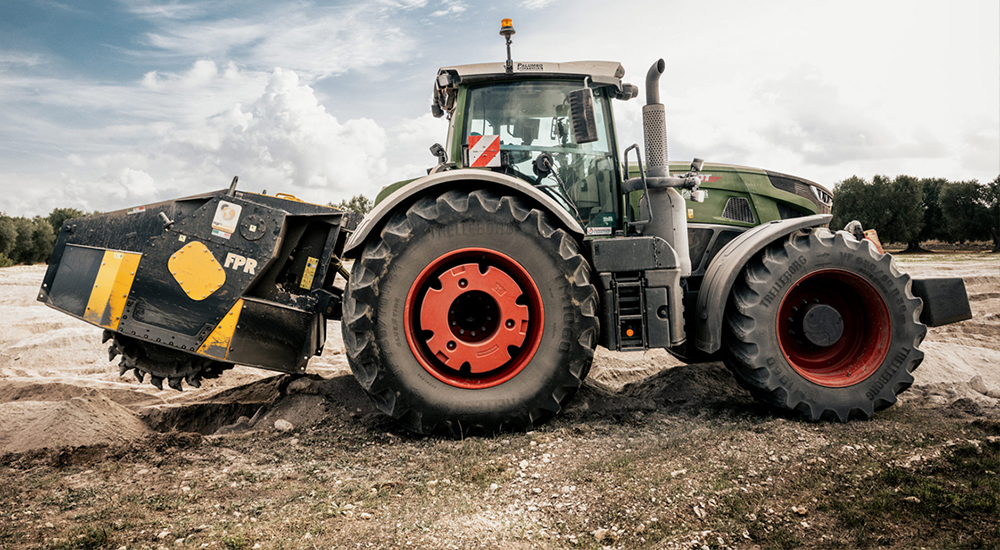 Agri World Agricultural and Forestry Machines
Established in the 1980s, Agri World is located in Altamura (Bari) and started its activities producing agricultural machinery such as stone crushers for use in land clearing. In the following years the company has expanded its activities also in the manufacturing of forestry, construction and recycling machinery. All tools and machines can be manufactured, customized and adapted to customers' specific requirements. The design and production of each machine is carried out with the latest 3D cutting edge design software.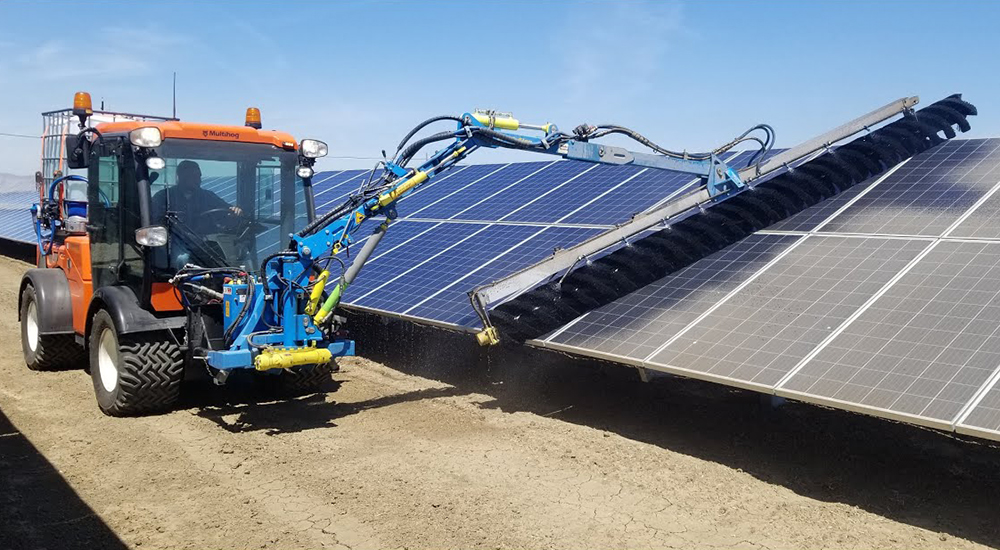 SunBrush USA PV Cleaning Systems
Cleaning your photovoltaic system guarantees higher yields and a longer service life of the panels. With the innovative cleaning solution, SunBrush mobil, your panels can be cleaned both effectively and efficiently. The SunBrush consists of a joystick for intuitive control, a rotating brush with a built-in water spray system for effective cleaning, and the patented "Washtronic", which ensures constant yet limited load on the panels, even on uneven ground.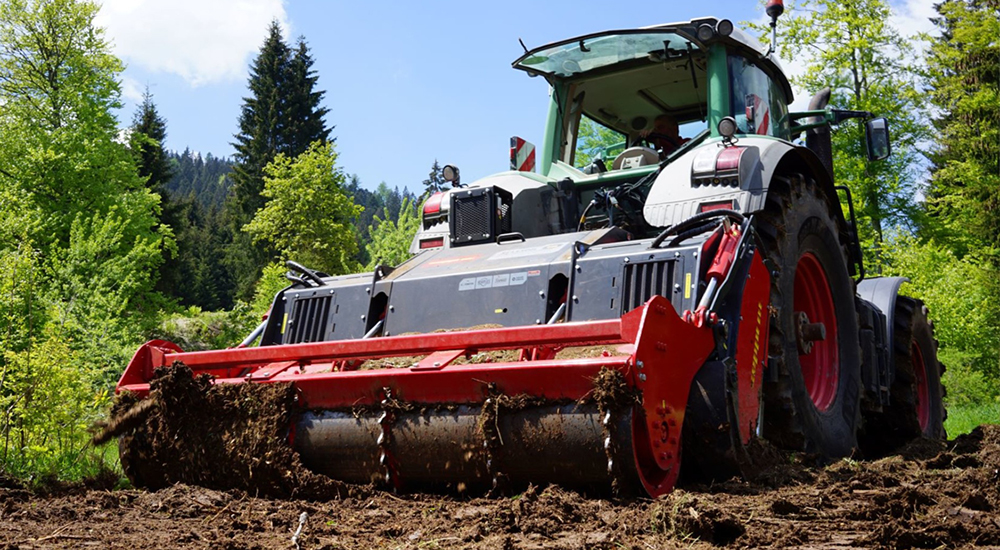 Seppi M. Mulchers, Grinders, Crushers & Tillers
Seppi M. offers products for professional agriculture, forestry and landscape maintenance. Our products range from flail mowers, rotary mowers, and solutions for under-canopy maintenance in orchards and vineyards, to large width shredders with our fixed knife technology that can crush stones and till soil in depth in open fields. Our forestry mulchers are adaptable to most tractors, excavators and specialized prime mowers that can mulch brush and grind stumps below the surface.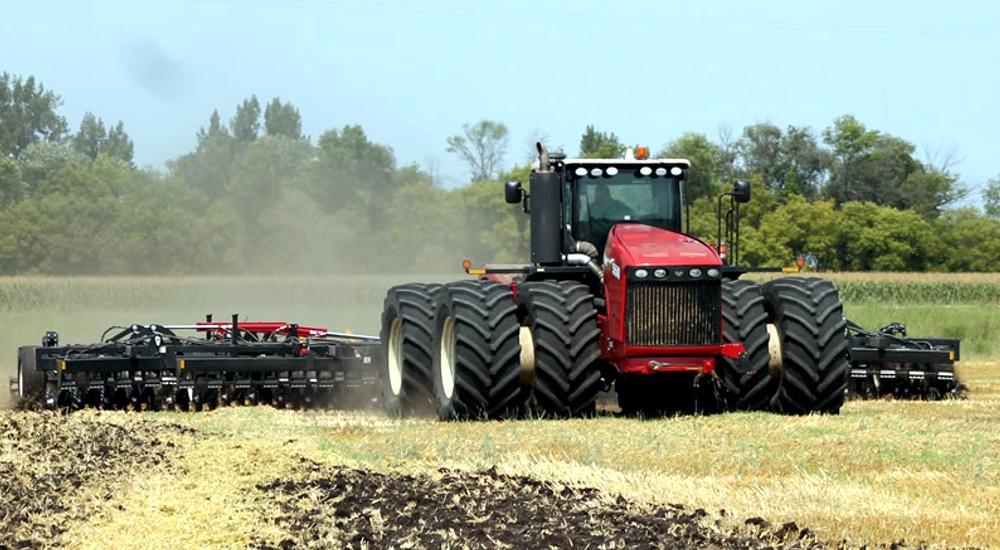 Gates Manufacturing – Tillage and Attachment Products
Gates Manufacturing produces a complete line of residue management toolbars and attachments. Their products come in a variety of sizes and tine options, with numerous mount kits available to match your primary tillage line, as well as air seeders and secondary tillage equipment.